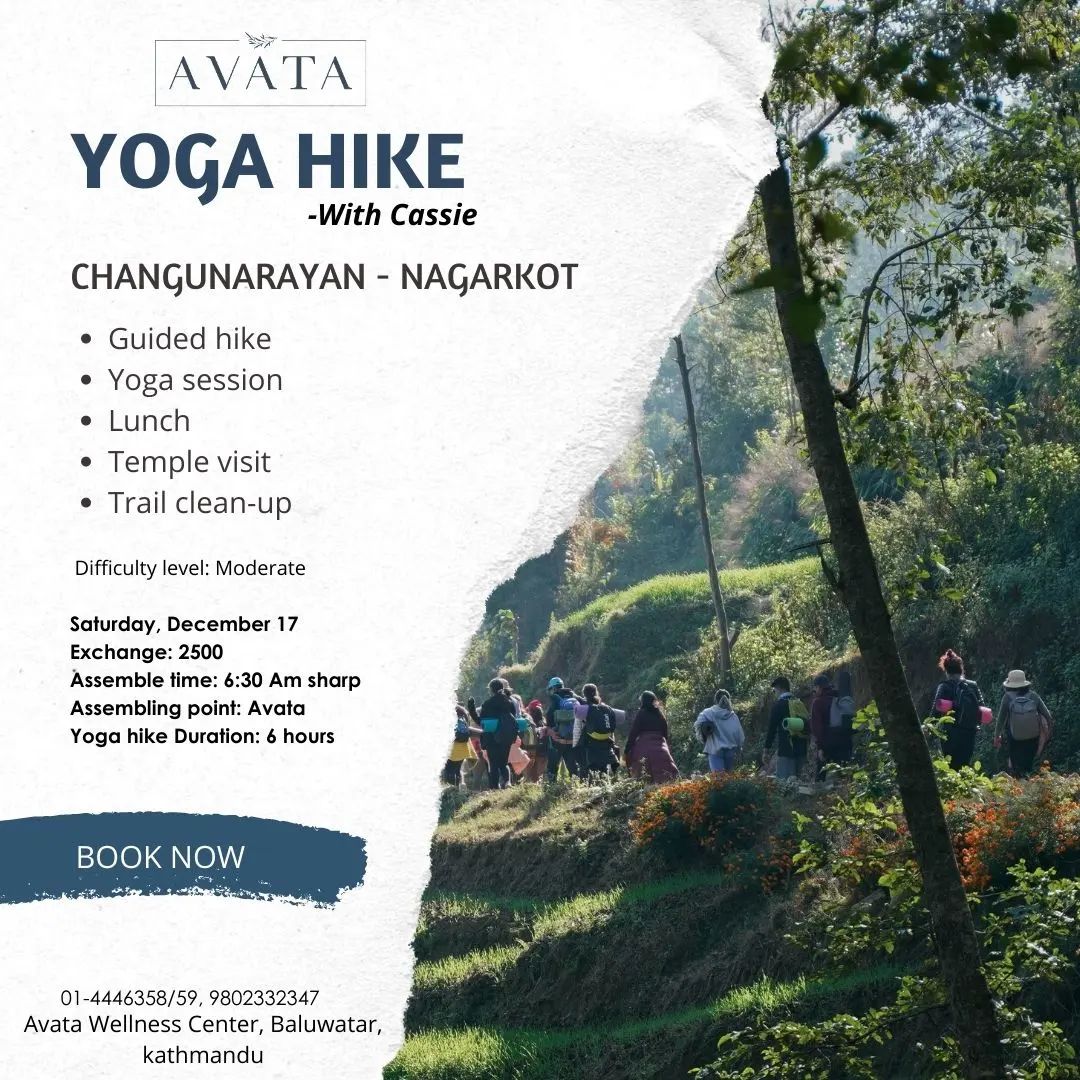 Yoga Hike - Privately available
We're coming up with yet another exhilarating hike from Changunarayan to Nagarkot with an element of yoga embedded in it. Combining the physical and mental benefits of both hiking and yoga, this hike will leave you feeling rejuvenated and at peace.
We will see you at Avata at 6.30 am on Dec 17, next Saturday.
For registration tap here to book your spots. Limited seats are available.
Note:
-Please carry water ( we will provide refills)
- Bring your own mats, if you like
- Let us know if you have any health conditions