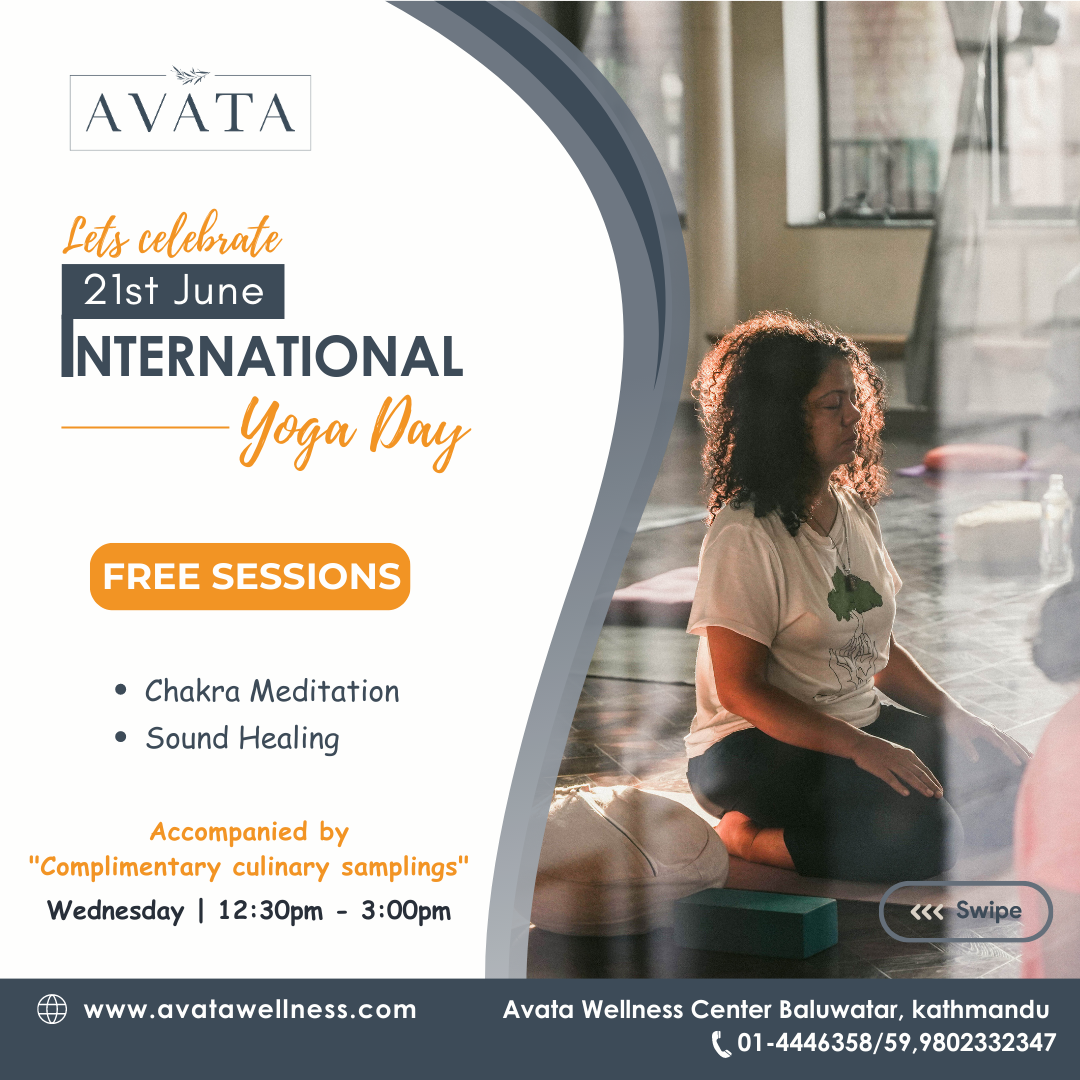 International yoga day 2023 at Avata
We're excited to celebrate International Yoga Day 2023 with you all at Avata. Let's come together and embrace wellness for mind, body, and soul!

✨ Discover the transformative power of Chakra meditation (12:30am - 1:30pm)
✨Immerse yourself in healing vibrations of sound healing (2:00pm - 2:45pm)

But that's not all! We believe in nourishing the body as well. Enjoy our complimentary culinary samplings featuring a delightful array of healthy vegetarian canapés by Nourish by Avata.

Register for free and experience the invaluable treasure of holistic wellbeing that awaits you.

Details:
Date: June 21st, 2023
Time: 12:30 pm - 3:00 pm
Venue: Avata Yogshala
*FREE SESSION*