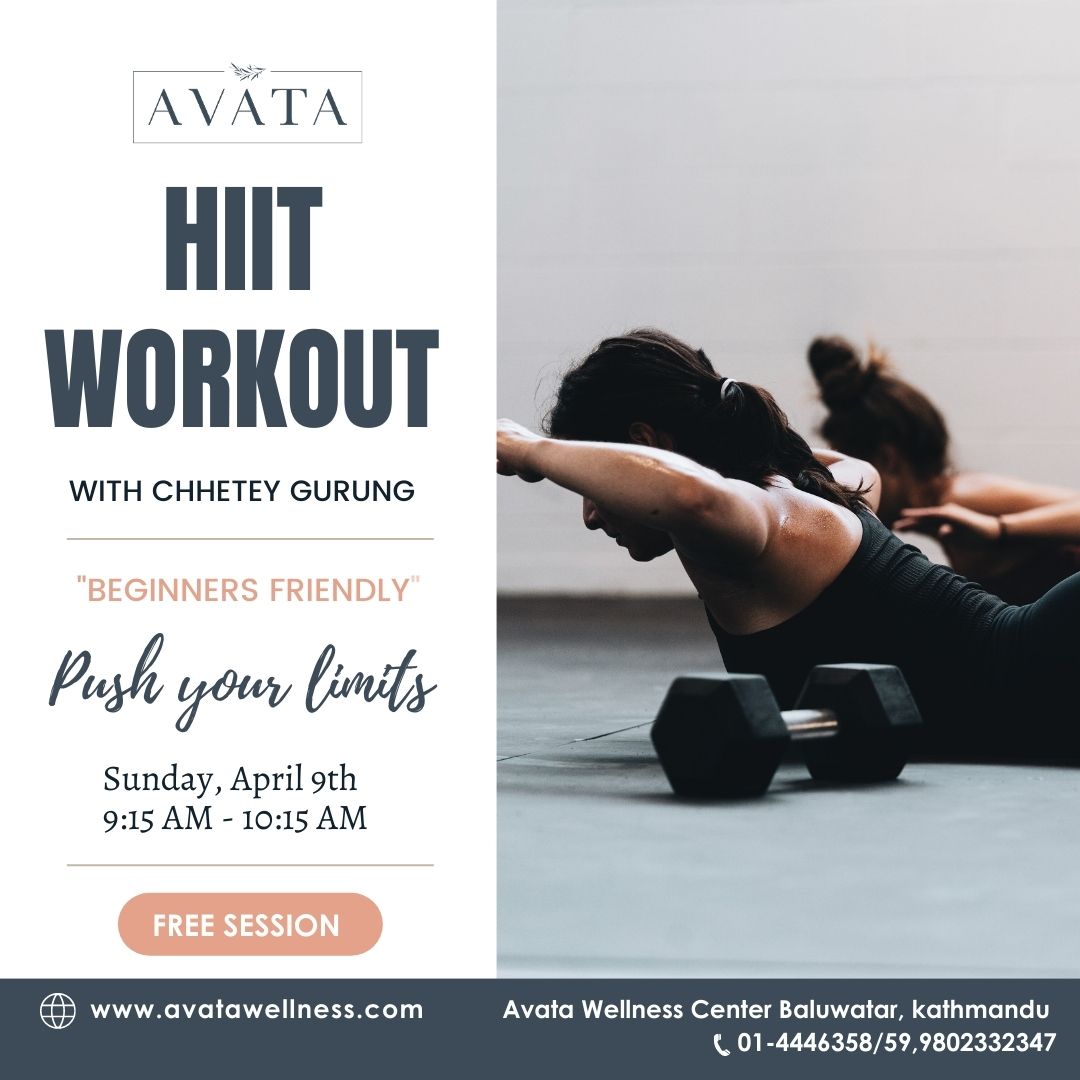 HIIT Workout
"Everybody deserves the right to good health and to be happy inside and out"- Chhetey Gurung
Try the high-intensity interval training at our HIIT Workout with Chhetey, happening this Sunday (April 9), at Avata's Yogshala.
HIIT is a type of interval training exercise. It incorporates several rounds that alternate between several minutes of high intensity movements to significantly increase the heart rate to at least 80% of one's maximum heart rate, followed by short periods of lower intensity movements. This allows for the body to burn the maximum number of calories in a short period of time.

What also makes HIIT popular among people is that it can easily be adjusted to meet all levels from beginner to expert in the same session.
About Instructor:
Chhetey Gurung has a career in fitness spanning close to three decades, and in this time she has had the opportunity to train her students in a diverse range of techniques - from aerobics, piloxing, spinning, HIIT and more recently in power yoga and yin yoga.
Details:
Date: April 9th, 2023
Time: 9:15 am - 10:15 am
Venue: Avata Yogshala
Instructor: Chhetey Gurung
Level: Beginners Friendly
*FREE SESSION*
To register click on the link HIIT Workout Reservation Form or DM us on Instagram.