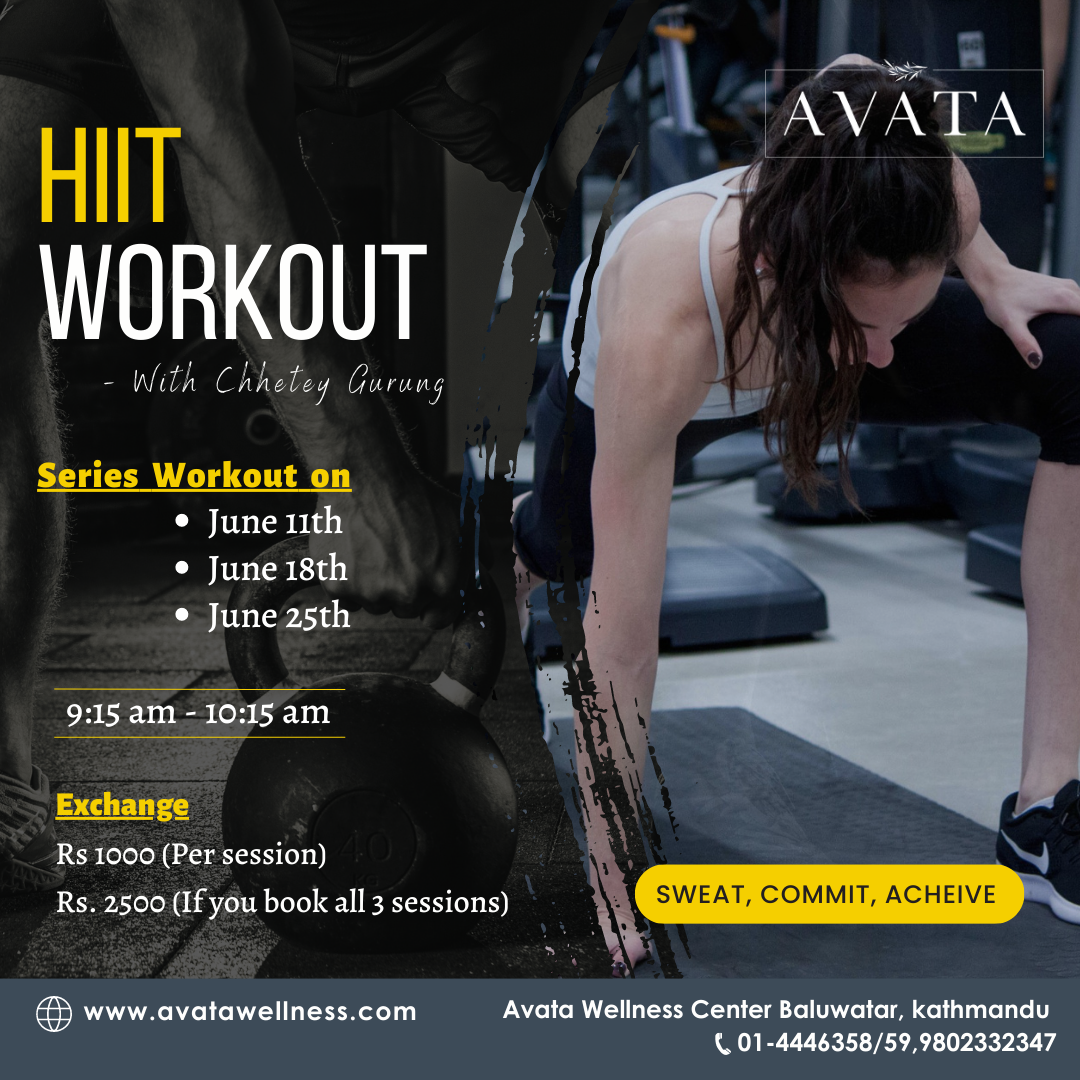 Series HIIT workout
Unlock your true potential with our Series of HIIT Workouts with Chhetey gurung!

Are you ready to challenge yourself and exceed your limits?
our each series of HIIT workout is a testament to your commitment, resilience, and determination. Embrace the burn, the challenge, and the rewards that come from stepping out of your comfort zone.
Details:
Date: June 11th, June 18th & June 25th
Time: 9:15 am - 10:15 pm
Venue: Avata Yogshala
Instructor: Chhetey gurung
Exchange: Rs.1000 (per person) , Rs.2500 (If you book all 3 session)

To register click here or DM us