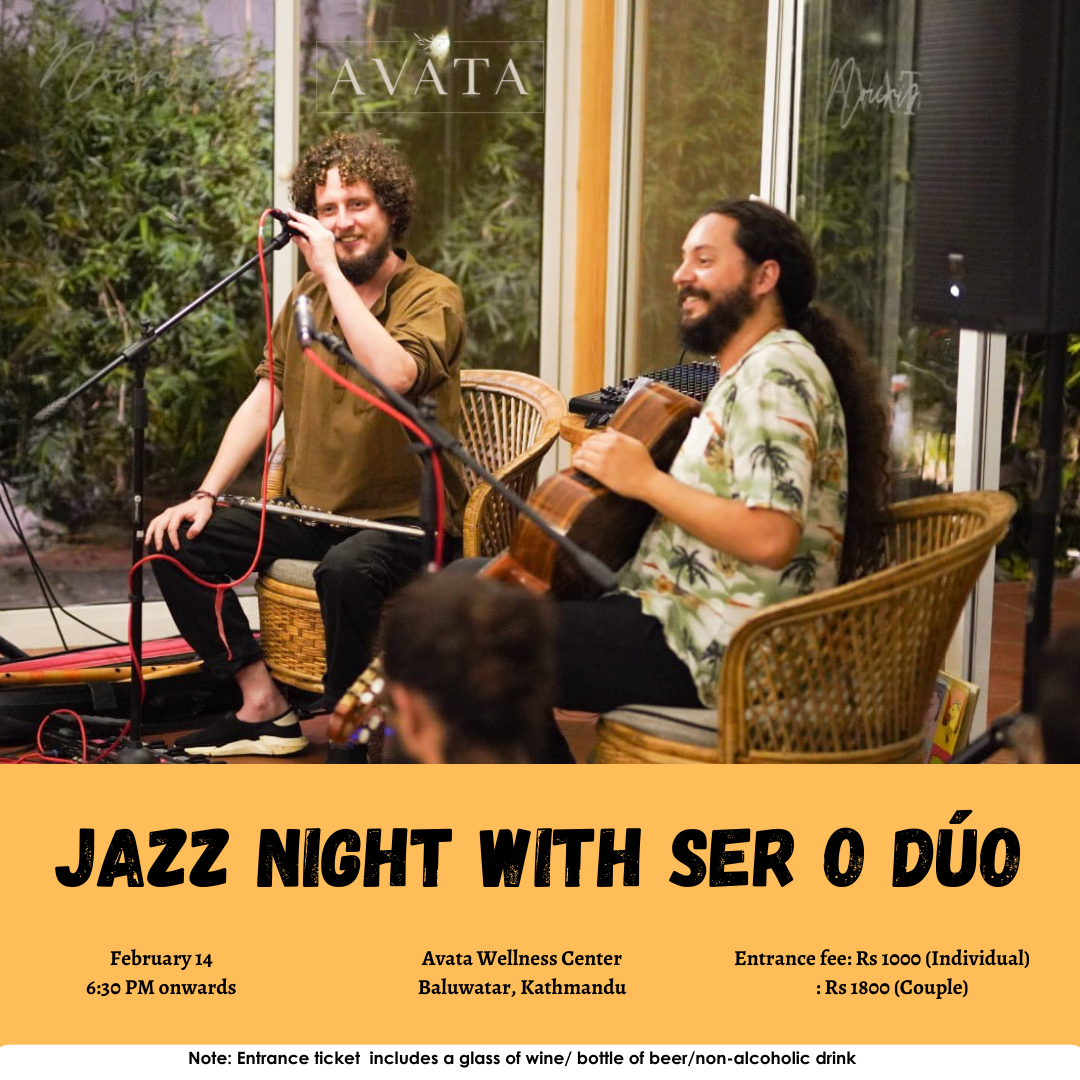 Jazz Night with Ser o Dúo

Enjoy a romantic night of live jazz music with @seroduo
Don't miss out on the chance to experience the magic of live music, get your tickets now before they sell out!

About Ser o Dúo
Ser o Dúo started their work in 2017 in Valparaiso, Chile and have presented their music in Chile, Argentina, Colombia, India, and Nepal. The duos aim to use the possibilities given by a wide range of world flutes (Silver flutes, Quenas, Bulgarian kaval, Indian Basuri, Turkish Ney, Ocarinas, among other) and the hybrid approach to the acoustic guitar.
Details

Avata Wellness Center, Baluwatar, Kathmandu
Entrance: Rs 1000 (For Individuals)
: Rs 1800 (For Couples)

Note: Entrance ticket includes a glass of wine/bottle of beer/non-alcoholic drink