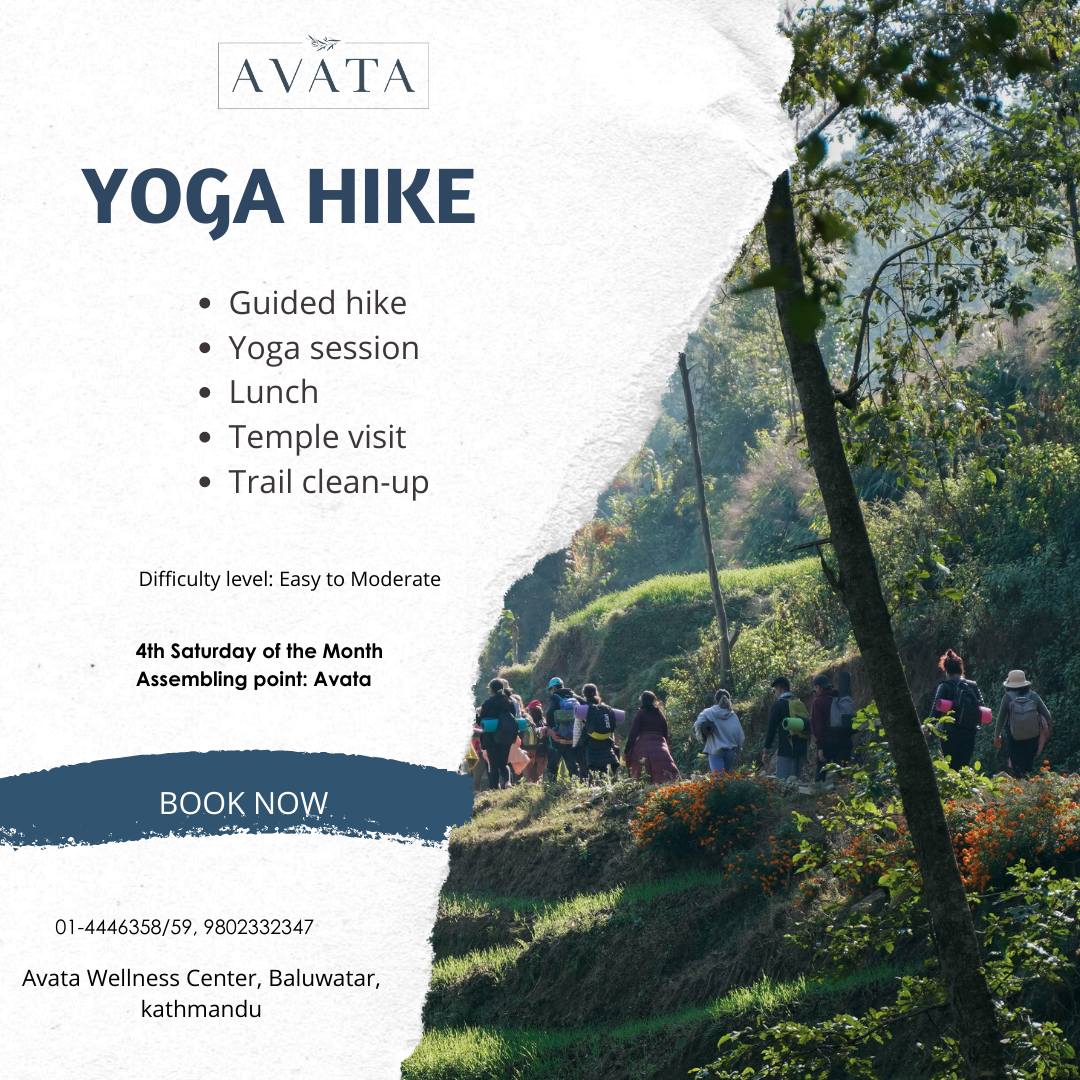 Yoga Hike
Looking to immerse yourself in the great outdoors while deepening your yoga practice? Join our yoga hike community for a unique and refreshing experience.
Our guided hikes take you on beautiful trails, surrounded by stunning natural scenery that will take your breath away. Along the way, we'll stop for yoga practice, incorporating the peace and tranquility of nature into our movements and breath.
Whether you're an experienced hiker or a yoga beginner, our hikes are designed for all levels of fitness and ability. Our experienced guides will lead you through the trail, providing support and encouragement throughout the journey.
As we practice yoga in nature, we'll connect with the earth and find our inner peace. We'll breathe in the fresh air, soak up the sunshine, and let the natural beauty around us calm our minds and uplift our spirits.
Our yoga hike community is inclusive, welcoming, and supportive. We come from all walks of life, but we share a common love for nature and a desire to deepen our yoga practice. Join us and make new friends while exploring the great outdoors.
If you're looking to escape the hustle and bustle of daily life and find some peace and tranquility in nature, our yoga hikes are the perfect fit for you. Join us and experience the benefits of yoga and the beauty of the great outdoors.