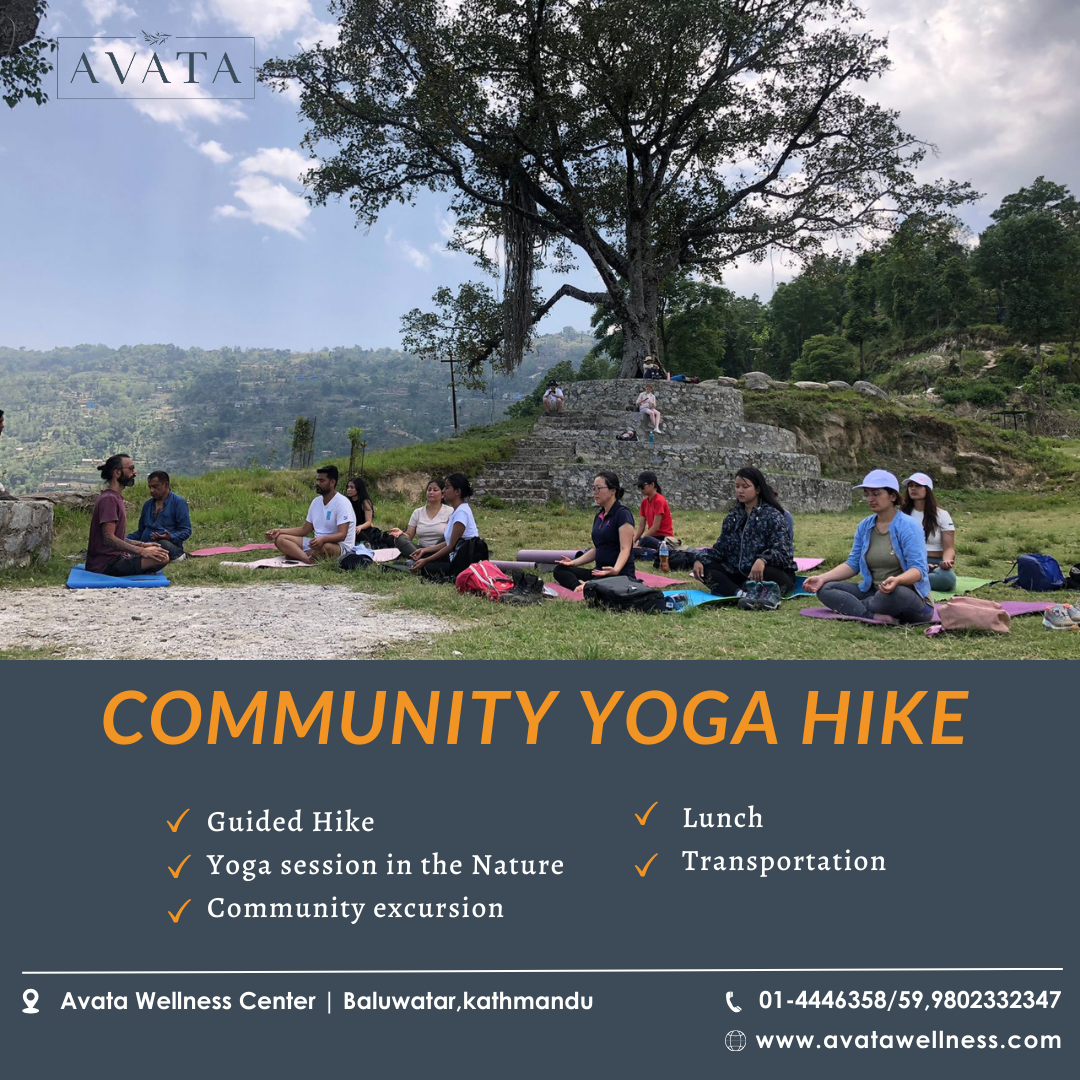 Community Yoga Hike
Reconnect with Mind, Body, and Nature!
Are you yearning for a unique and rejuvenating experience that combines the tranquility of yoga with the beauty of the great outdoors? Look no further! Our Community yoga hike service is designed just for you, whether you're a solo adventurer seeking solitude or a small group of family and friends looking to bond amidst nature's wonders.
We offer a variety of trails, from easy walks to challenging hikes, all chosen for their stunning scenery and rejuvenating atmosphere.
Gather your family and friends for a memorable group experience.
How to Book Your Community Yoga Hike Adventure:
1. Contact Us: Reach out to us via phone or email to discuss your preferences and availability.
2. Customized Plan: We'll work with you to create a customized itinerary that suits your group's size, skill level, and desired location.
3. Prepare for Adventure: Pack your yoga mat if you want to use your own, hiking gear, and a spirit of adventure. Our guides will handle the rest.
4. Unplug and Reconnect: Leave behind the stress of everyday life and immerse yourself in the beauty of nature and the serenity of yoga.
5. Unwind and Reflect: After your session, take some time to relax and reflect in nature's embrace. You'll leave feeling recharged, balanced, and deeply connected to yourself and your surroundings.
Reconnect with nature. Reconnect with yourself.
Book your Community yoga hike adventure with us today!