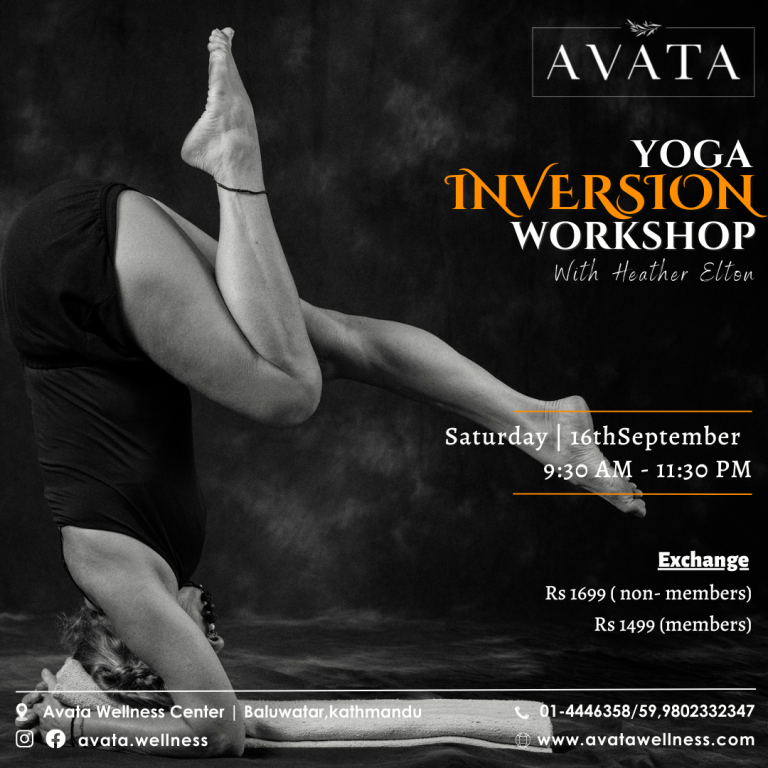 Yoga Inversion Workshop- Privately Available
Back by Popular Demand!
Due to the overwhelming response and countless requests from our dedicated members, we are thrilled to announce that our Yoga Inversion Workshop with Heather is making a successful return on;
📅 Date: (Privately available)
🕤 Time: ( according to your availability)
Exchange: Rs.1499 (members) and Rs. 1699 (Non- members)
About The Workshop:
Join Heather for a workshop to learn techniques to safely, and confidently, explore yoga inversions. We will embody a strong foundation for inverted asanas beginning with easier 'half inversions', like Downward-Facing Dog, Standing Forward Folds, Legs Up the Wall, where your body is turned upside down with your head below your heart and hips, before approaching the more challenging 'full inversions', like Sirsasana (Headstand), Pincha Mayurasana (Scorpion), Adho Mukha Vrksasana (Handstand) and Sarvangasana (Shoulderstand) where your head is below your heart and legs. Everyone will work at their own capacity.
Note:
Inversion postures are risky for people with high blood pressure cardiovascular issues, recent stroke, hypertension, arthritis or osteoporosis, head injuries, brain injuries, glaucoma or detached retina, neck, shoulder, and spine injuries, lower-back issues (e.g. herniated disc, SI-joint instability), asthma or other breathing disorders and epilepsy
📣 Hurry, limited space!
Reserve your spot today for this transformative experience.
🎟️ Registration Details:
Visit the link in the bio to register or DM for more information.
Join us for an empowering and invigorating experience that will take your yoga practice to new heights. See you on the mat!
To register Click here